Save up to 30% in Costa Rica with GotRentalcars.com!
Costa Rica, where the favorite expression is "Pura Vida!" meaning the Pure Life. With the highest quality of life in Central America, perfect waves, perfect sunsets and perfect beaches Costa Rica seems like the pure life indeed.
Costa Rica is a country where it is easy to immerse yourself within its welcoming, friendly and delightful local population.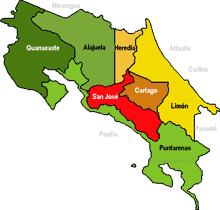 A country where it is easy to be a relaxed and content traveler!
With an impressive range of cars available through our tier one partners GotRentalcars.com has the exact car meeting your expectations for your trip.
The kindness and the warmth of the Ticos (as the Costa Ricans prefer to call themselves) is only matched by the extraordinary wealth of its nature.Traveling to Costa Rica offers you the chance to play Indiana Jones in a real world of paradise! A paradise offering you at once :
Dreamybeaches and lofty summits
Dense jungle and lunar steppes
Sea-lifeworthy of the most beautiful aquariums and vast breathtaking forests
Inextricable mangrove swamps and two oceans offering impressive waves